Walking Trail : There is now a nicely paved walking trail at New Bridgeville Recreation area, open to the public.

---
The work completed on the playground equipment and fence at the New Bridgeville Recreation Area by Jesse Stermer, in working toward his Eagle Scout Award, was greatly appreciated by the Recreation Board and Township Supervisors.
---
Conrads Boys Baseball signups at New Bridgeville Firehall


www.leaguelineup.com/conrads - website for boys
www.leaguelineup.com/chanceford - website for girls
---
Chanceford Township Girls Softball.

* For more information contact: Adam Norris (717-515-2629)
Ryan Moore (717-891-6796)
email: Chancefordsoftball@comcast.net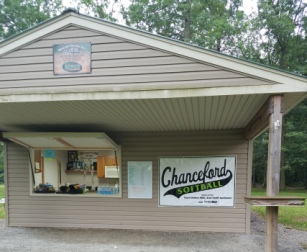 Donít forget the concession stand is open to help support Chanceford Softball.
---